Just gave in to the geeky side of the force this morning and bought a DVD documentary about BBS's. (the version I bought comes with a DVD full with BBS text files, ANSI art, and random crap.)
After buying, this is the screen I got: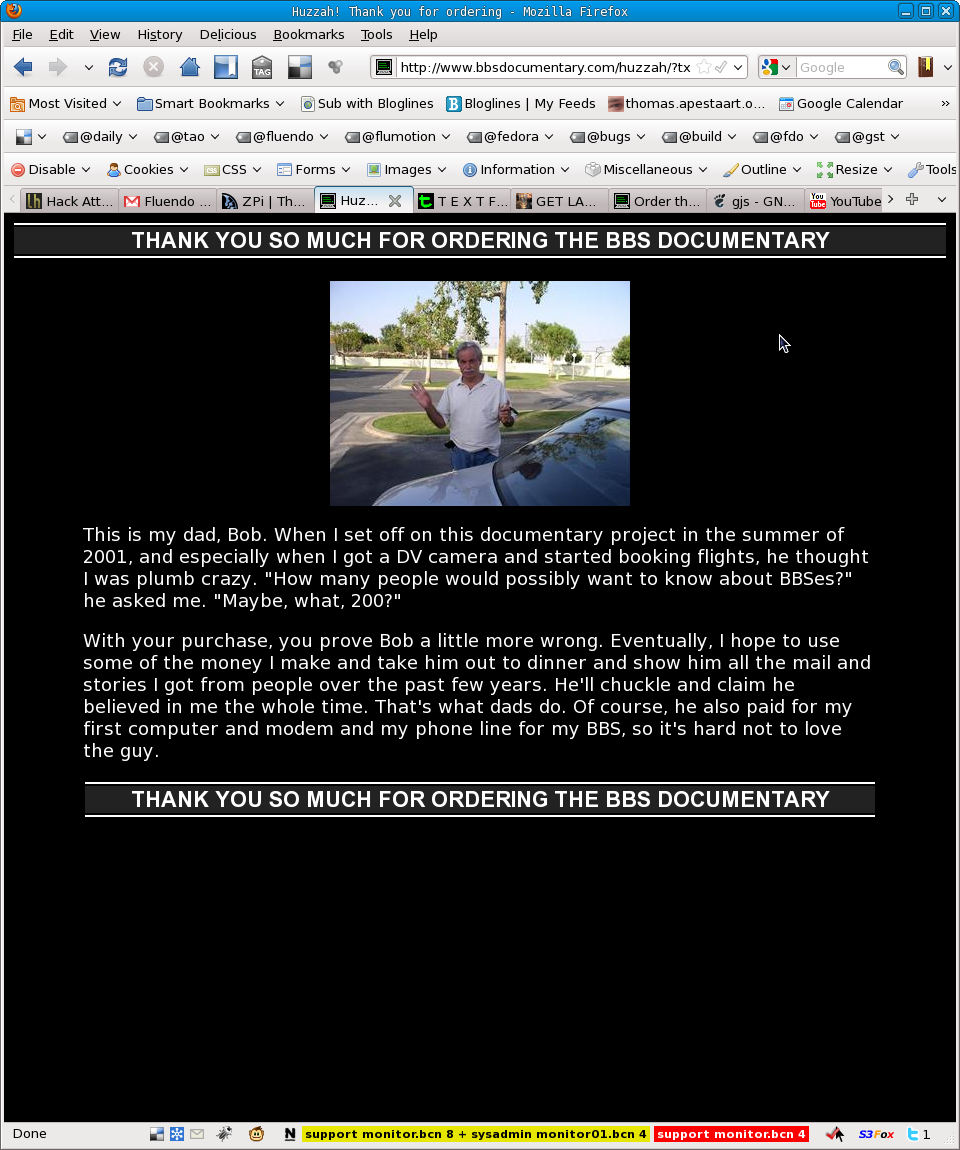 I don't think I ever got a chuckle out of what happened right *after* I forked over cash. Here's to you, Bob!